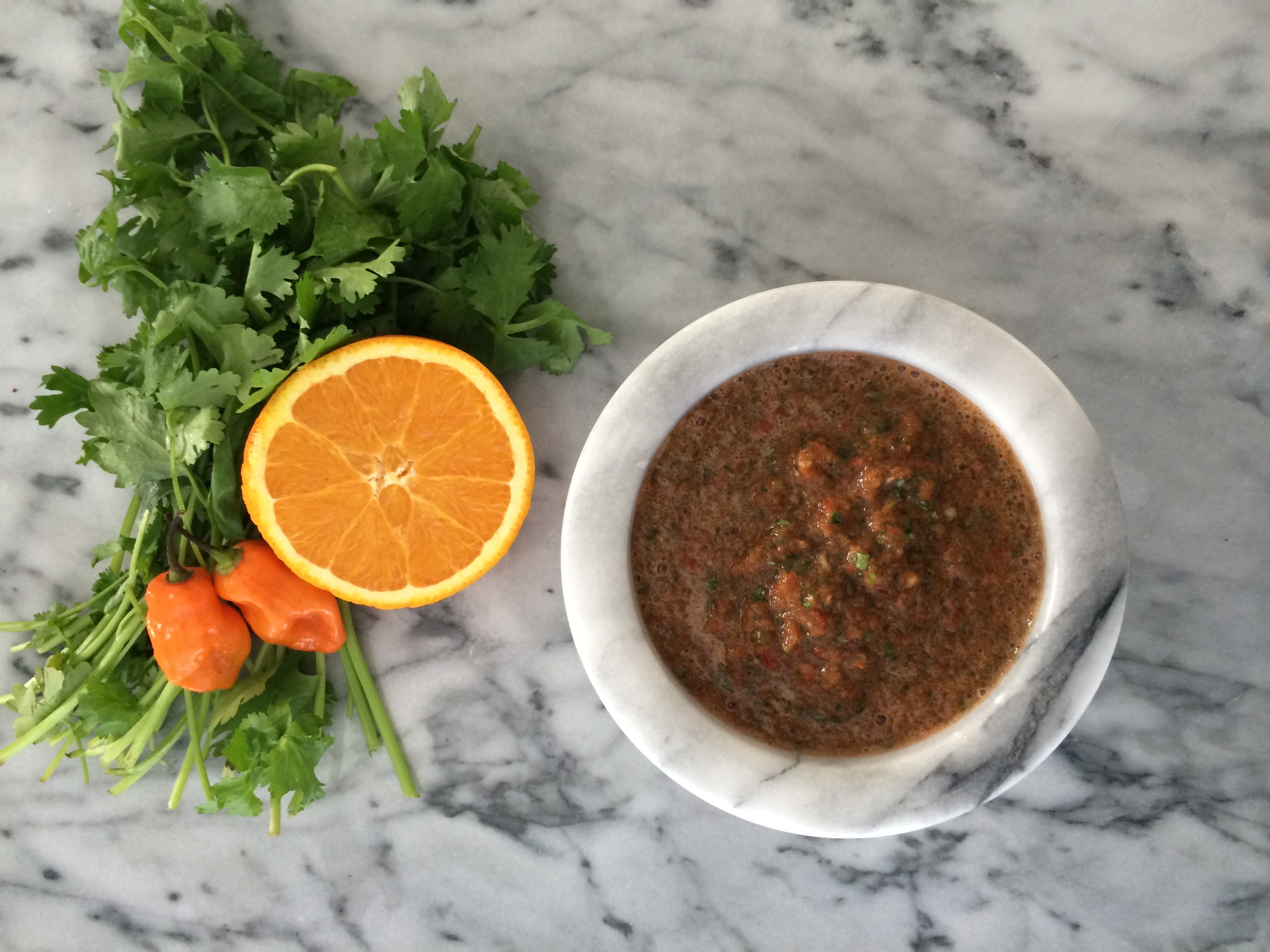 If you love a sweet and spicy flavor duo this salsa brings the heat and cools it down with a fresh orange burst!
Ingredients
1 bag of Gluten free Non GMO Original Cabo Chips

2 large tomatoes (cored & seeded)

1 habanero chile (seeded)

4 tbsp chopped white onion

2 cloves of garlic

Juice of 1 Lime

Juice of 1/2 Orange

1/2 teaspoon salt (or salt to taste)

1 cup of chopped cilantro
Directions
Add tomatoes through cilantro to a food processor or Vitamix.

Blend for 30 seconds.

Add additional salt if desired.
*If you like it hot, increase to two habaneros.