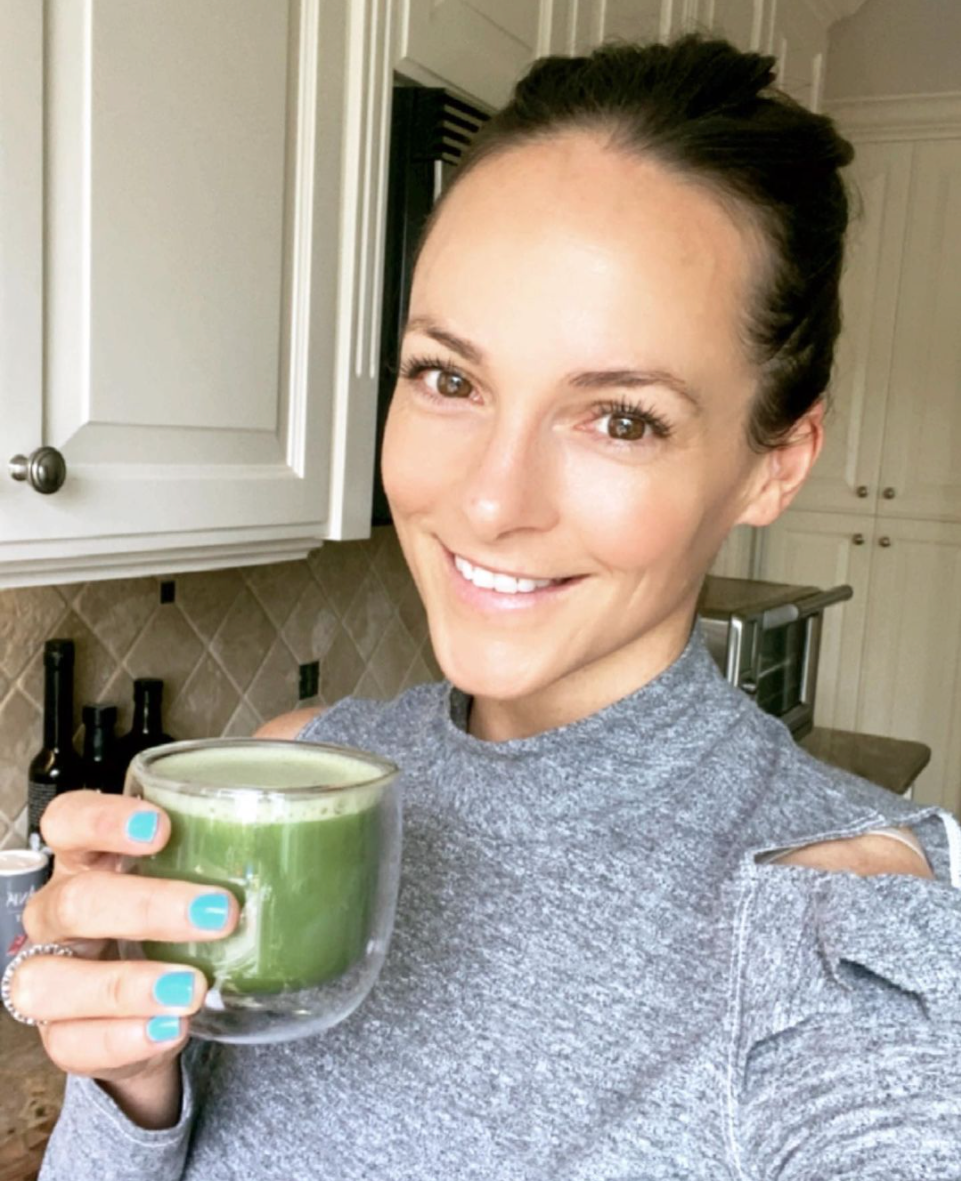 This page contains affiliate links and are asterisked as they appear.
Coffee is a very common part of morning routines and I'm all for it. I love the taste, the nice little buzz, the ritual of it, not to mention that it's actually loaded with benefits - B vitamins, potassium, magnesium, manganese and studies actually show it reduces risk of Alzheimer's and dementia, increases fat burning, makes you less likely to die of a stroke, heart disease and diabetes.
Despite all these benefits, there are times in our lives when we overindulge and even things like coffee with so many benefits can become more of a crutch than a benefit. Say you're a busy mom, a college student, a corporate executive, or anyone really who's operating on too few hours of sleep, you might find yourself - like I have - reaching for coffee over water, brewing in the afternoon and thinking about it in bed. 
Things like this are big clues that your balance is off and that something needs to change. You really know it does when you try to resist it, make excuses or put it off.
In my own health journey, I still have "aha" moments like this. With two little boys at home, I recently found myself relying on caffeine more and more - I'm a fast metabolizer of caffeine so it doesn't impact my sleep much, plus I love it and so was drinking 2-3 cups a day. When I have an "aha" moment like I did with coffee, my game plan includes a strategy I use with clients all the time - replace before you remove. I committed to a month without coffee and replaced that part of my morning routine with a cup of matcha (I went with my favorite, Pique Tea). 
Just one month of a cup of matcha vs 2-3 cups of coffee reinforced that, while matcha has great benefits as well, I had been drinking too much caffeine and was feeling the effects. Being too caffeinated has a negative impact on mood, food choices and impulsive behavior…plus sometimes it requires a downer, like a glass of wine in the evenings. 
Here's what I noticed in my month without coffee:
I craved less sugar and had fewer "reach in the cabinet" moments

I was calmer and I made less impulsive decisions

I slept better and felt more energetic
Taking a break like this can also break the urge and habitual nature of your choices, rebalance your relationship with something and increase your confidence in your ability to make change. 
Here are some other ways you can update or upgrade your morning routine:
Long story short, health isn't about being perfect and there are so many ways you can make changes to your routine and see improvements in your health. From changing your coffee brand to taking a break from caffeine, to committing to a change like a daily Fab 4 Smoothie - it's all about listening in to what your body needs, making those little changes when you feel the urge, then following up on how you feel.