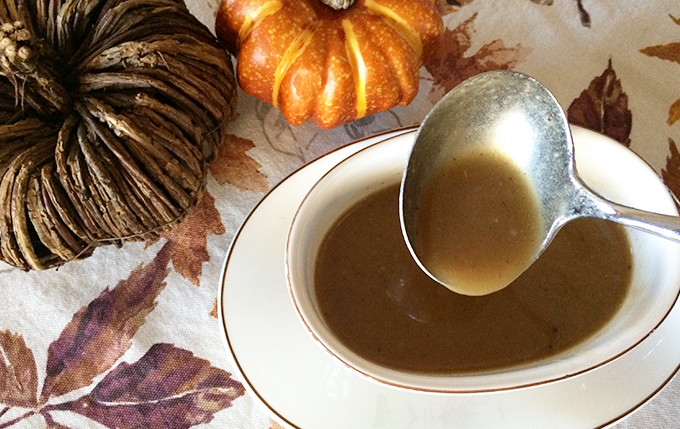 Ingredients
2 cups kosher salt

2 gallons filtered water

1 turkey, preferably pasture raised

1 cup of ghee

4 tbsp MCT oil

1 bunch of fresh sage

1 bunch of fresh thyme

1 bunch of fresh rosemary

2 tbsp oregano

1 tbsp pink salt

1 head of garlic, top chopped off.

3 medium onions

8 stalks of celery

8 medium carrots

2 cup of water

4 oz red wine

4 oz turkey or chicken broth
Directions
(Start 24 hours before) BRINE: In a small pot, dissolve the salt in boiling water and refrigerator until completely cold. Rinse turkey and place it in a large vessel for brining, add salt liquid and water to cover and place in refrigerator for 6- 8 hours.
Remove turkey from brine, rinse thoroughly and pat dry. Refrigerator uncovered to dry for at least 6 hours. Remove turkey from refrigerator 2 hours before roasting.
Preheat oven to 450 degrees.
Melt the ghee and blend with mct oil, this will be your bulletproof baste.  You can keep it in your blender body.
Cut vegetables into large chunks. Scatter half of the vegetables in the roasting pan and add 2 cups of water. Rub inside of cavity with pink salt and oregano then stuff it with remaining vegetables, herbs, and garlic head. Place breast side down and rub the turkey with ¼ cup bulletproof baste. Place in oven and roast without opening the door for 40 minutes. Remove turkey from oven. Using wadded up paper towels, carefully rotate the turkey so that it is breast side up. Drizzle with remaining baste and return to oven for 20 minutes. Reduce oven temperature to 325 degrees. Use an instant read thermometer to monitor the temperature and remove from oven when turkey thigh has reached 170 degrees.
Set turkey aside to rest at room temperature.
Remove 2 cups of vegetables from pan into the blender, set remaining aside. Separate the fat from the drippings and pour drippings into the turkey pan add 4 oz of red wine and 4 oz of broth to the bottom of turkey pan and place it on a low burner. Whisk to combine, scraping the bottom of the pan until all of the bits have come loose. Cook for another 3-5 minutes in order to reduce the mixture slightly and ensure alcohol has burned off.
Slowly add pan mixture to blender and puree until desired taste and consistency has been met, adding 1 tbsp at a time of fat from separator if desired. Add more veggies to thicken. Place gravy into a fry pan and let simmer while you carve the turkey.
Adjust seasonings if necessary.