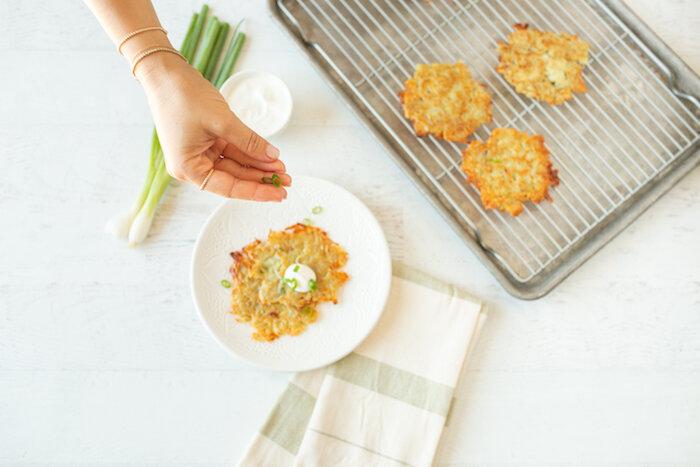 Recipes /
A Whole Lotta Latkes
The perfect 3 ingredient, warm winter appetizer.
This article was originally published by Kelly LeVeque for The Little Market.
Prep Time

5 minutes

Total Time

10 minutes

Servings

2-3

Freezer Friendly

No
Ingredients
1 Japanese Yam
1 Chive
Avocado Oil
Directions
Peel yam, finely grate, and heat 2 tbsp avocado oil on non-stick, cast iron pan.
Take ¼ cup of grated of yam and lightly place in pan (like pancake batter).
Sprinkle ½ teaspoon of chive on top, flip.
Cook for two minutes on each side.