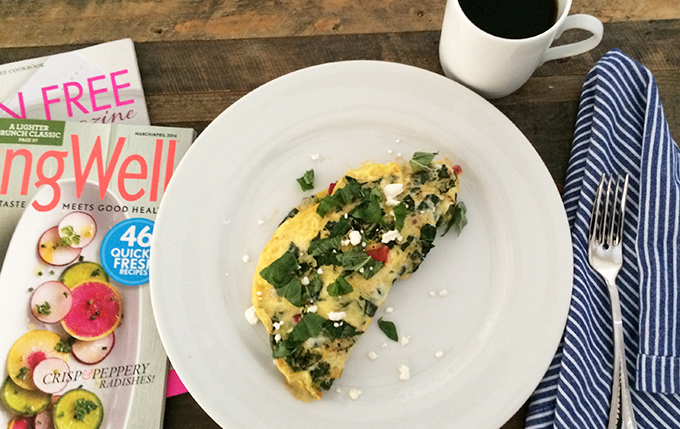 Ingredients
4 eggs

1 tbsp shallot

1-2 pieces of sliced roasted red & yellow pepper (Trader Joes)

1/ cup spinach

¼ cup basil

2 tbsp goat cheese

2 tbsp ghee
Directions
Sweat chopped shallot (or onion) in ghee until translucent.

Add red pepper and sauté for 1 min.

Whisk 4 eggs together in a small bowl

Pour eggs over shallot and peppers and cook for 2 minutes

Sprinkle spinach leaves on top of of eggs.

Flip omelet add goat cheese and cook for an additional 1 minute.

Fold and plate.

Add chopped basil and a few goat cheese crumbles to the top of omelet.
Serve warm.