This non-dairy cashew creme is the perfect recipe for those with a sweet tooth. Top off your favorite berries with a scoop of it to end the night with something sweet, without spiking your blood sugar thanks to the healthy fats from the cashews.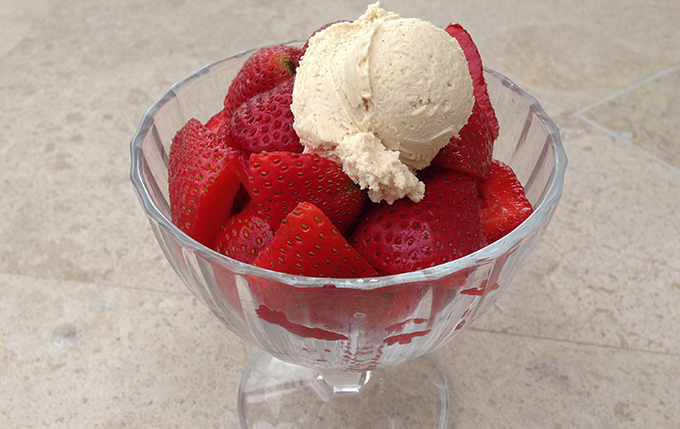 Ingredients
1 cup of cashews (soaked for 24 hours)

1/4 cup coconut oil

1/4 cup cold filtered water

1 tbsp coconut nectar

5-7 drops liquid vanilla stevia

1 tsp of cinnamon

1 tsp vanilla extract
Directions
Soak 1 cup of whole cashews in the fridge 24 hours. Put the cashews in a bowl and add cold water to cover them. Cover the bowl and refrigerate overnight.

Drain the cashews and rinse under cold water. Place them in a blender with 1/4 cup cold water to cover them by 1 inch, add coconut oil, coconut nectar, cinnamon, vanilla and vanilla stevia.

Blend on high for several minutes until very smooth.