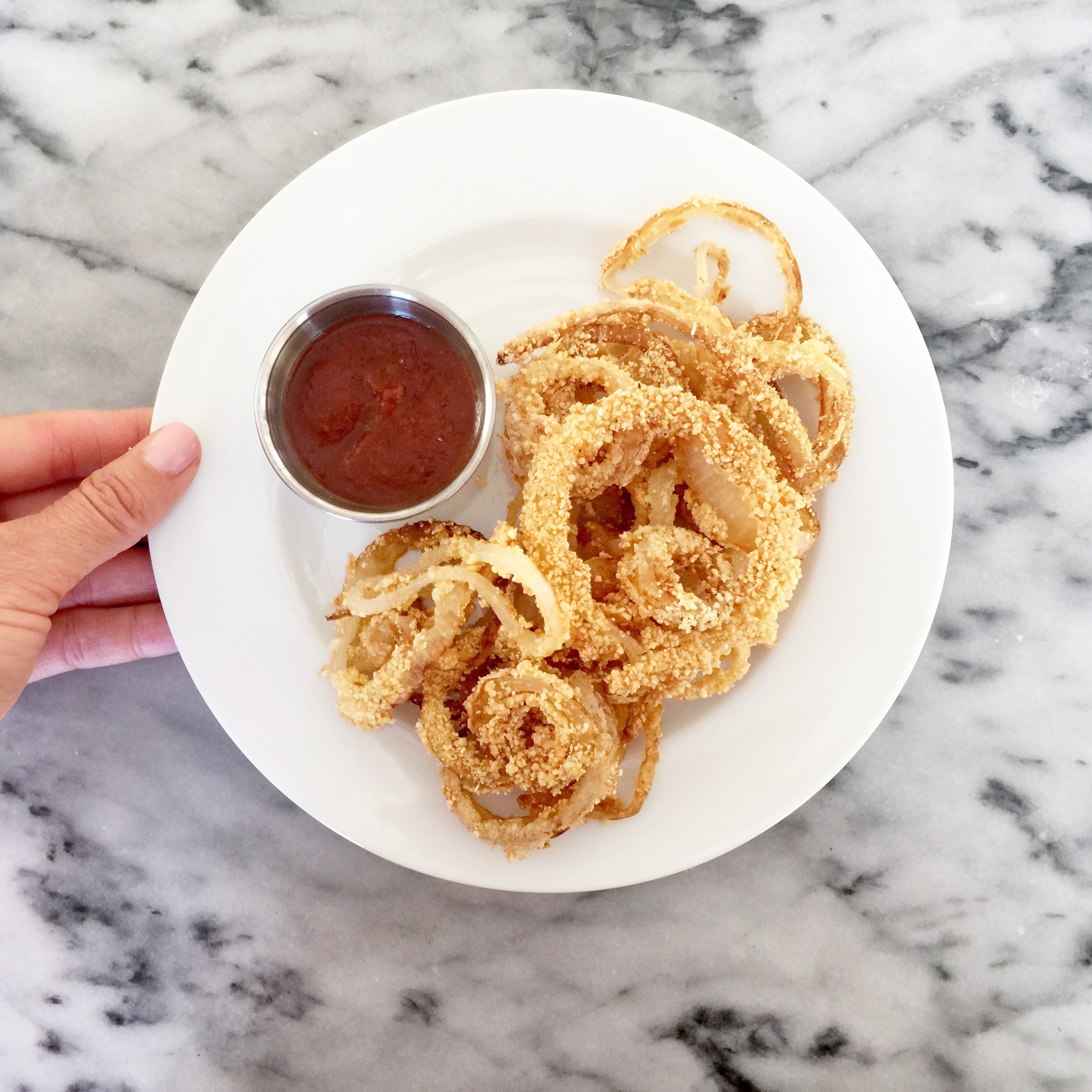 These Gluten Free MCT Oil fried onion rings are my husbands favorite football snack! 
Ingredients
White Onion thinly sliced

1/2 cup avocado oil

4 tbsp Potato Starch

2 Eggs

2 cups Gluten Free Bread Crumbs

2 tbsp Organic Garlic Salt

1 tbsp Smoked Paprika

Paleo Ketchup & OrganicVille Sriracha
Directions
Set up 3 large dredging bowls; in the first bowl place a cup of potato starch, in the second 2 whisked eggs and the third lightly mix the gluten free bread crumbs, garlic salt and paprika.

Place a large heavy pot on medium heat. Add the Avocado oil, slowly bring to medium high heat. DO NOT LET SMOKE.

Dredge an onion slice in the potato starch, then the egg and then coat with bread crumb mix.

Drop 4 ring in the oil at a time and fry on each side for 2 minutes or until desired crunch factor.

Serve with no sugar added ketchup, spicy primal mayo or guacamole.