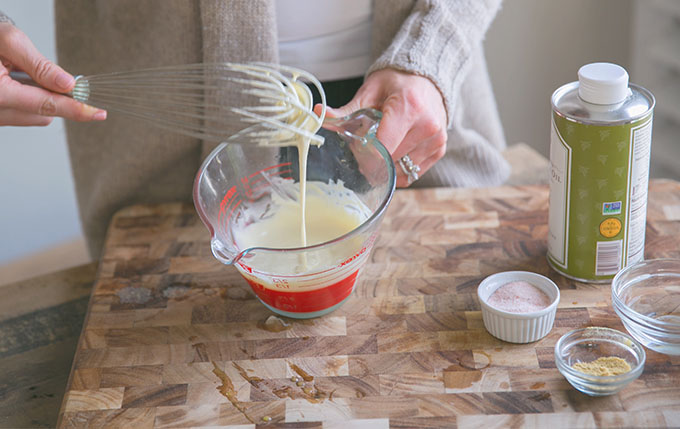 Mayo isn't bad, processed foods are bad. This recipe is fail proof, be patient and bring your ingredients to room temperature.
Ingredients
1/4 cup plus 1 cup light-tasting olive oil (Not extra virgin, or avocado oil)

1 egg (room temp)

2 tablespoons lemon juice (room temp)

1/2 teaspoon dry mustard

1/2 teaspoon salt
Directions
Crack the egg into the blender (food processor or whisk by hand) and add the lemon juice. (if they aren't at room temp wait up to 60 minutes)

Add the dry mustard, salt and blend for 15 seconds.

With blender on slowly begin to pour the 1/4 cup of the oil in a slow steam.

Blend until well mixed – about 20 to 30 seconds.