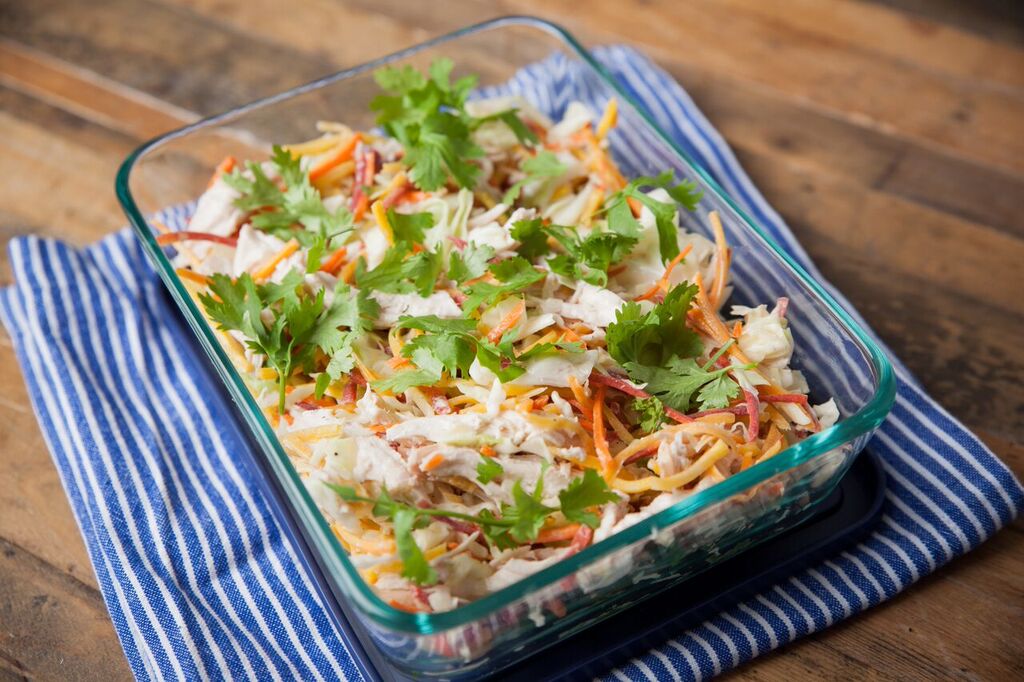 This shredded chicken slaw is the perfect weeknight dinner that tastes even better the next day for lunch. Why we love it: it's quick, low maintenance and full of protein, fat and fiber. Make it ahead of time on Sunday night and leave yourself leftovers for the week. 
Ingredients
FOR DRESSING
½ c primal kitchen mayo

3 tbsp fresh juice of one lime

½ tsp. Himalayan pink salt

1 tbsp. local organic honey – optional
FOR CABBAGE SLAW
2 cup green cabbage

2 cup red cabbage

2 tbsp. Himalayan pink salt

2 cup rotisserie chicken

1 avocado, thinly sliced
Directions
FOR DRESSING
Mix mayo, lime juice and salt together.

Add honey to taste.
FOR CABBAGE SLAW
Slice green and red cabbage thinly and transfer to a colander.

Toss salt with cabbage (salt will pull water out of cabbage, leaving it crunchy rather than soggy) and let sit for 1-2 hours.

Drain the cabbage, then rinse it to pull excess salt.

Place the cabbage in a bowl and toss with the dressing. 

Layer slaw, then chicken and avocado.

Top with cilantro and serve with a few slices of lime.