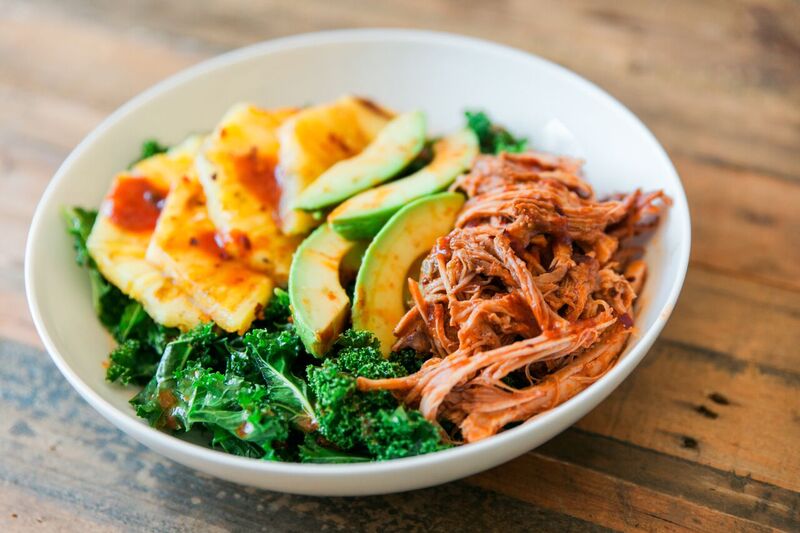 Ingredients
BRAISED PORK:  
2 lbs pork loin

2 Tbsp lemon juice

3 Tbsp coconut oil

1 6oz - 8oz can organic tomato paste

1 onion, chopped

1 jalapeno pepper, seeded

4 garlic cloves, minced

2 tsp chili powder

1 tsp cumin

1 tsp thyme

½ tsp cayenne pepper

½ tsp paprika
BOWL:
Grilled pineapple

Avocado

Sautéed kale

Goat cheese

Cilantro

Ghee or EVOO
Directions
Place all braised pork ingredients in a slow cooker and cook on low for 6-8 hours (depends on slow cooker). Tip: pork tastes best when roasted slow and low.

Sauté kale in ghee or olive oil for 3-5 minutes.

Place kale in bowl, then add pork and remaining ingredients.