I love everything Sugarproof kids share, and it's my goal to champion books, brands, and experts like Emily and Michael, who are doing deep work. Recently, I went live on IG with Emily to make their refined sugar-free pumpkin pie using dates, and it was delicious!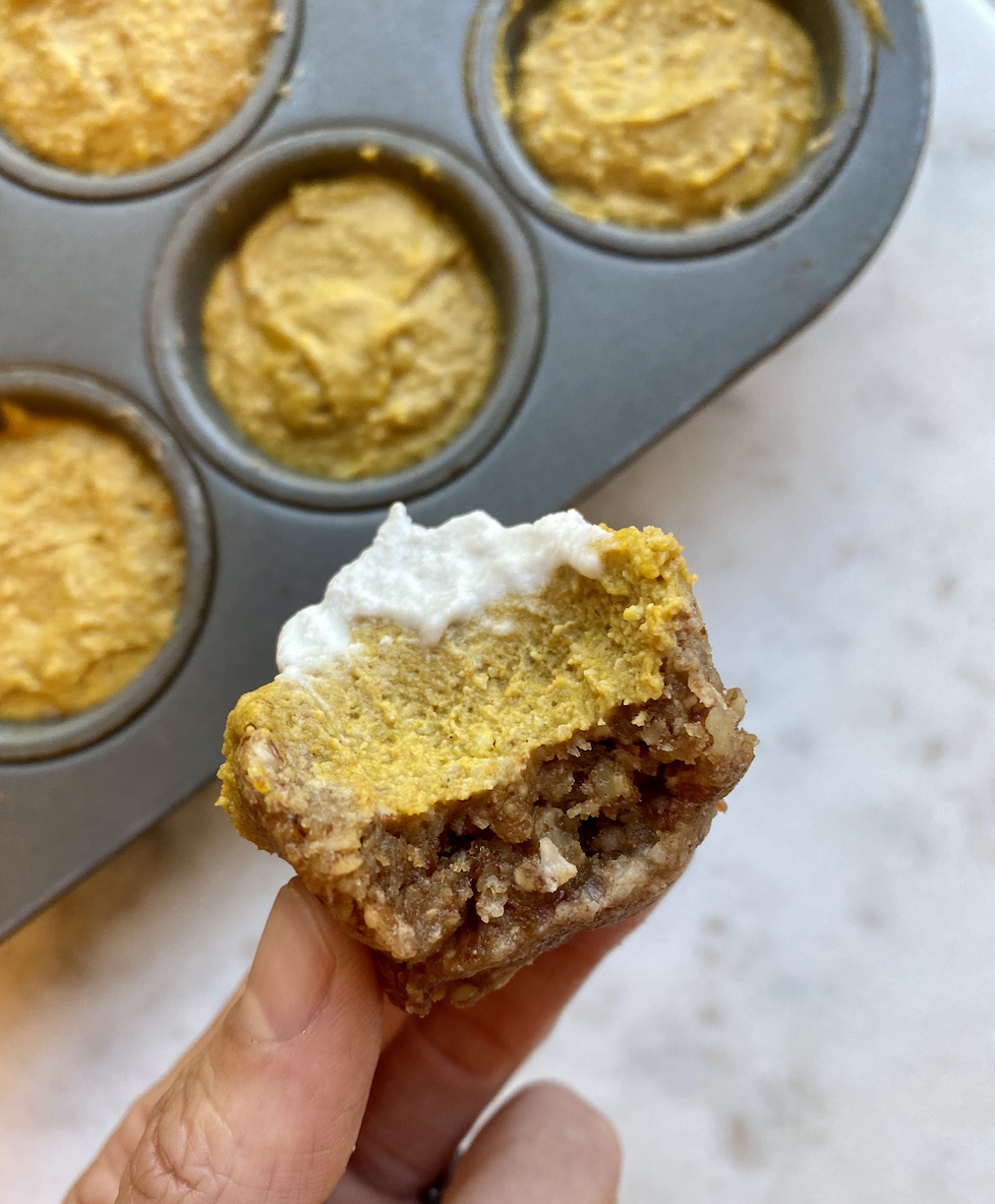 After my family devoured their Raw Pumpkin Pie, I recipe tested a few variations to see if I could lower the sugar content (even more) and cook the raw taste out of the pumpkin. Below you will find my version of their recipe. Both recipes are delicious, and most importantly, they reduce the sugar content and increase nutrients. 
A slice of Sugarproof Pumpkin Pie only has 9.7 grams of total sugar from the pumpkin puree and the dates. Still, it also contributes twice the fiber (5.5g vs. 2.4g), more protein (8.5g vs. 5g), and vitamins, minerals, and antioxidants. According to the USDA, a standard slice of pumpkin pie has 25g (over six teaspoons) of total sugar, most of which is in the form of white or brown sugar.