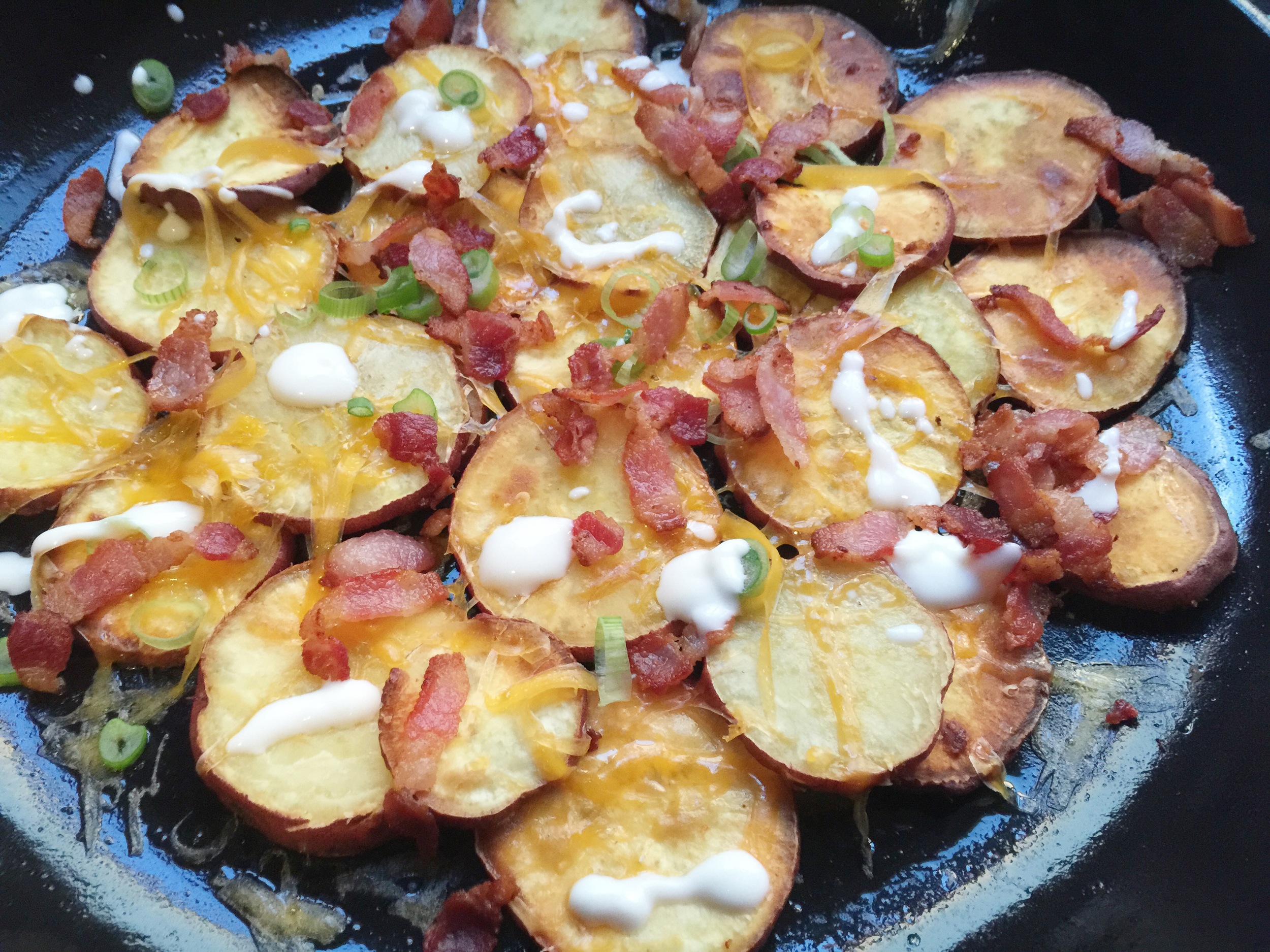 Ingredients
1 large japanese yam thinly sliced

1/4 cup of melted ghee

1/4 cup grassfed cheddar

1 cup of bacon bits

3 tbsp green onion

greek sheep yogurt
Directions
Preheat oven to 450˚F.

Place potato sliced in a cast iron pan with 1/4 cup of melted ghee.

Bake for 20 minutes, checking half way through to stir and flip potato slices. Cooking time will depend on desired crispiness and potato thickness.

When you reached desired cook time, drain the excess ghee and bake for an additional 1-2 min to dry out potatoes.

Remove from oven and grate cheese, top with bacon, onions and yogurt.