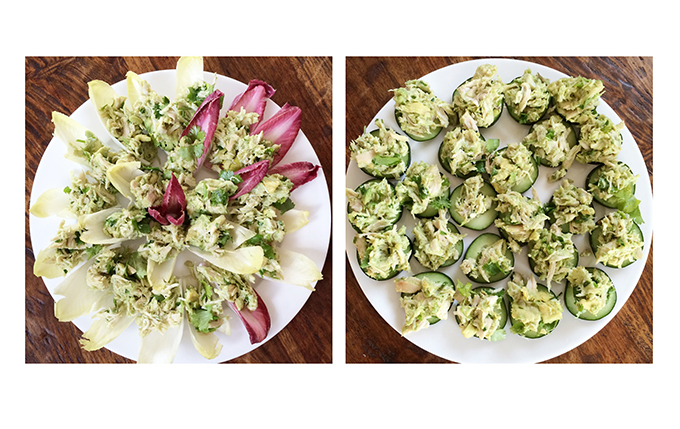 A great appetizer or a light yet filling meal!
Ingredients
Makes 4 meal-size servings or appetizers for 12!

2 chicken breasts, cooked, cooled, and shredded

2 large avocados, pitted, peeled, and roughly mashed

¼ cup chopped fresh cilantro

¼ cup chopped fresh chives

Juice of 1 lime

1 tablespoon pink Himalayan salt

4 Belgian endive heads, separated into leaves, or 2 cucumbers, halved lengthwise.
Directions
In a large bowl, combine the chicken, avocado, cilantro, and chives and stir until the chicken is well coated with the avocado.

Add the lime juice and sprinkle with the salt. Mix to combine.

Serve the chicken salad in the endive leaves, or make mini cucumber boats by scooping out the cucumber seeds with the tip of a spoon and spreading the chicken salad inside the cucumber halves.