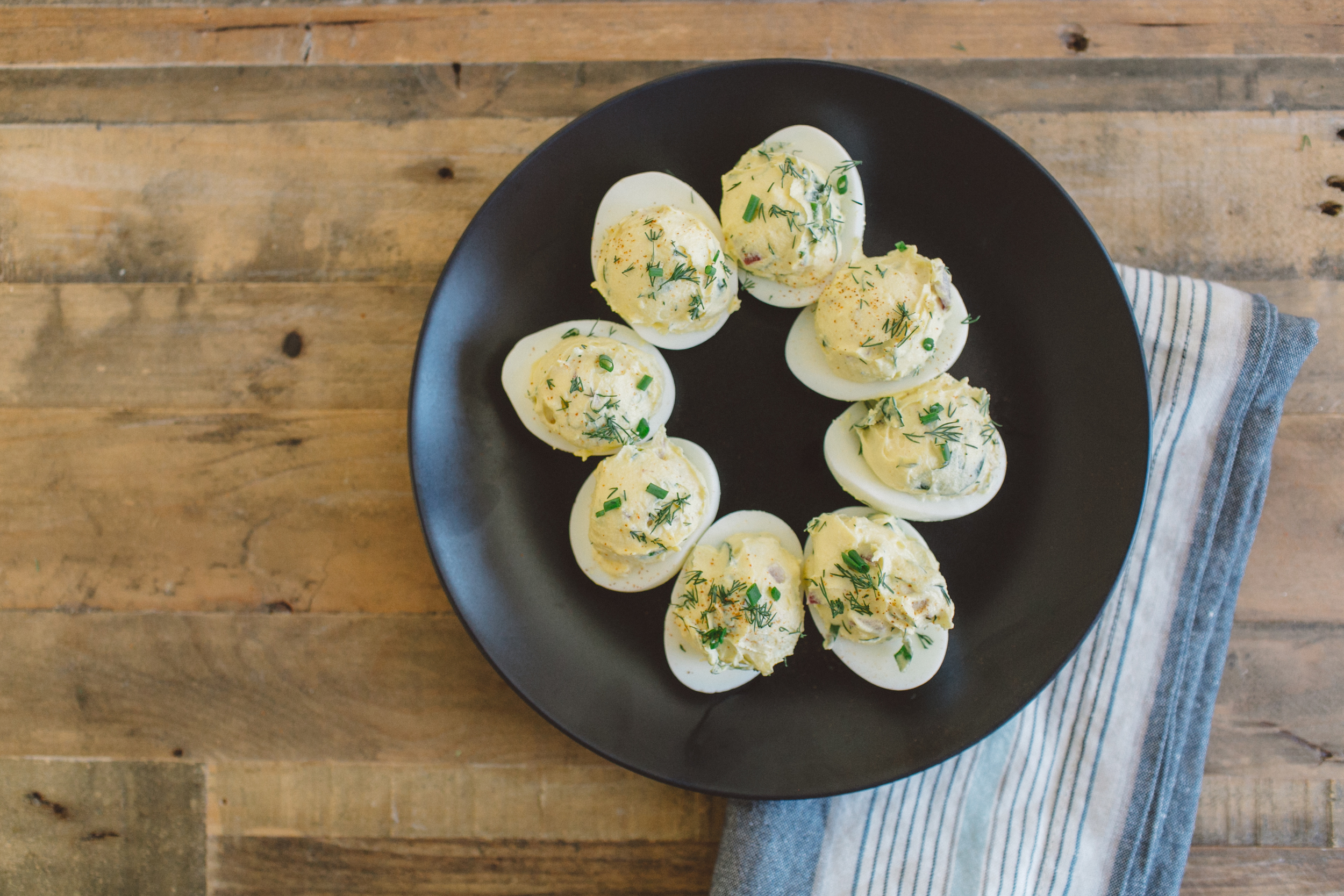 Ingredients
12 medium hard boiled eggs

1/4 cup homemade mayonnaise (or Paleo Mayo)

2 teaspoon french Dijon mustard

1 teaspoon chopped fresh flat-leaf parsley (optional)

1 teaspoon chopped fresh chives (1/2 teaspoon for garnish)

1 teaspoon chopped fresh dill (1/2 teaspoon for garnish)

1 teaspoon chopped shallot (optional or thinly slice white part of the chive)

1 teaspoon paprika (1 teaspoon of paprika for garnish)

Coarse salt
Directions
Peel eggs; halve lengthwise. Carefully remove yolks; set whites aside. Using the back of a spoon, push yolks into food processor.

Add mayonnaise, dijon and pulse to mix until desired consistency is reached.

With a a spatula, mix in shallots and herbs.

Portion filling into each egg with a spoon or pastry bag.

Garnish with extra chives, dill and paprika.

Season with salt.
Serve chilled.