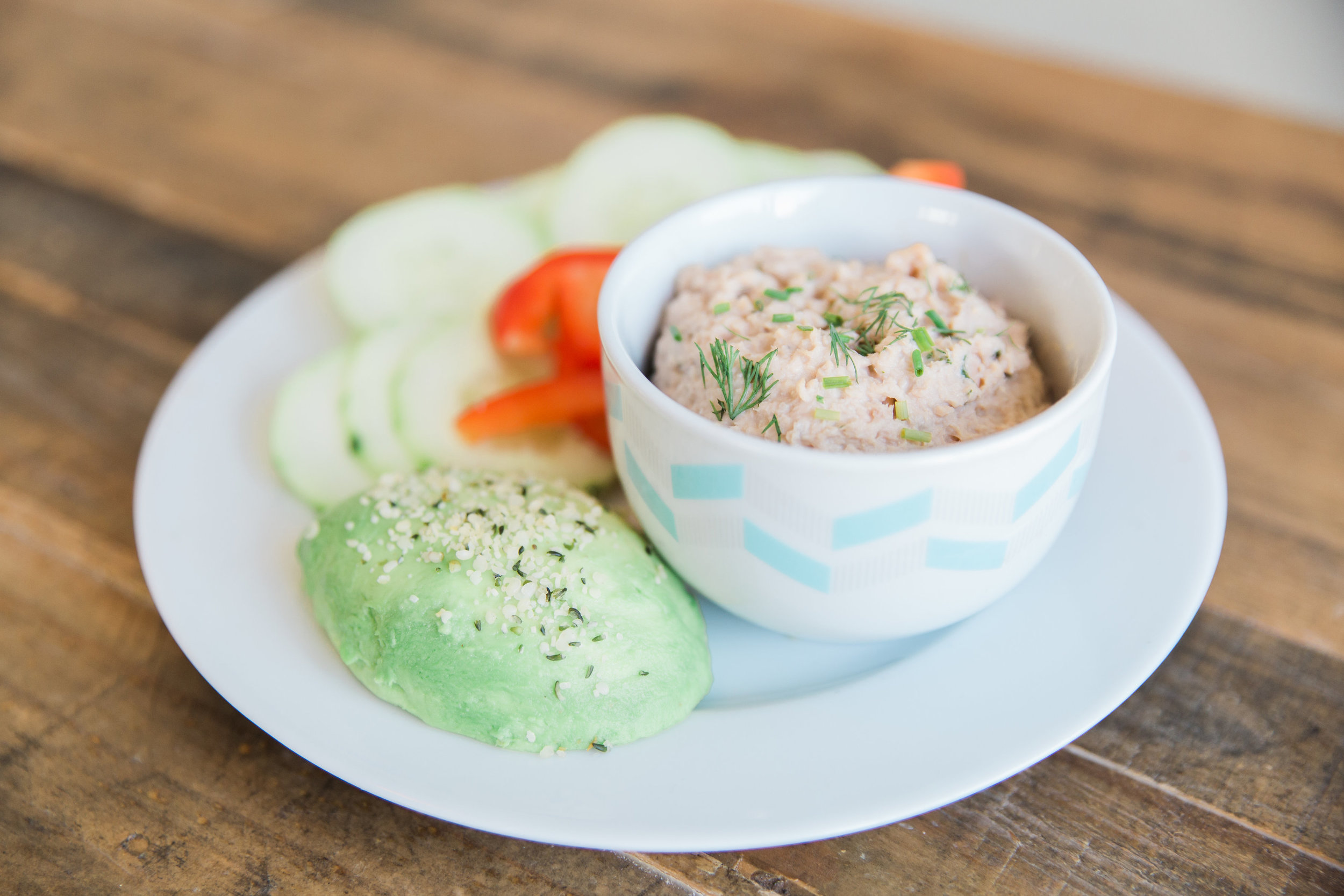 If you're looking for a dish that can work as lunch or dinner, this salad does the trick.
Makes 1 or 2 servings
Ingredients
1 (6-ounce) can wild salmon, drained

1 tablespoon Primal Kitchen mayonnaise

1 tablespoon whole-grain Dijon mustard

4 tablespoons olive oil

1 tablespoon capers

1 tablespoon chopped shallot

1 tablespoon chopped fresh dill

1 bag organic salad greens

1 tablespoon champagne vinegar

Pink Himalayan salt and freshly ground black pepper
Directions
In a medium bowl, break up the salmon with a fork. Add the mayo, mustard, 1 tablespoon of the oil, the capers, shallot, and dill and mix carefully.

In a salad bowl, whisk together the vinegar and remaining 3 tablespoons oil until emulsified. Season with salt and pepper. Add the salad greens and toss to coat in the dressing.

Divide the greens between plates and top with the salmon salad or leave them in the bowl if you're keeping this one all to yourself!