Here's how to elevate Shishito Peppers - by adding a little spice and sweetness to the same dish. You'll want to save this recipe and bring this colorful dish to the next BBQ!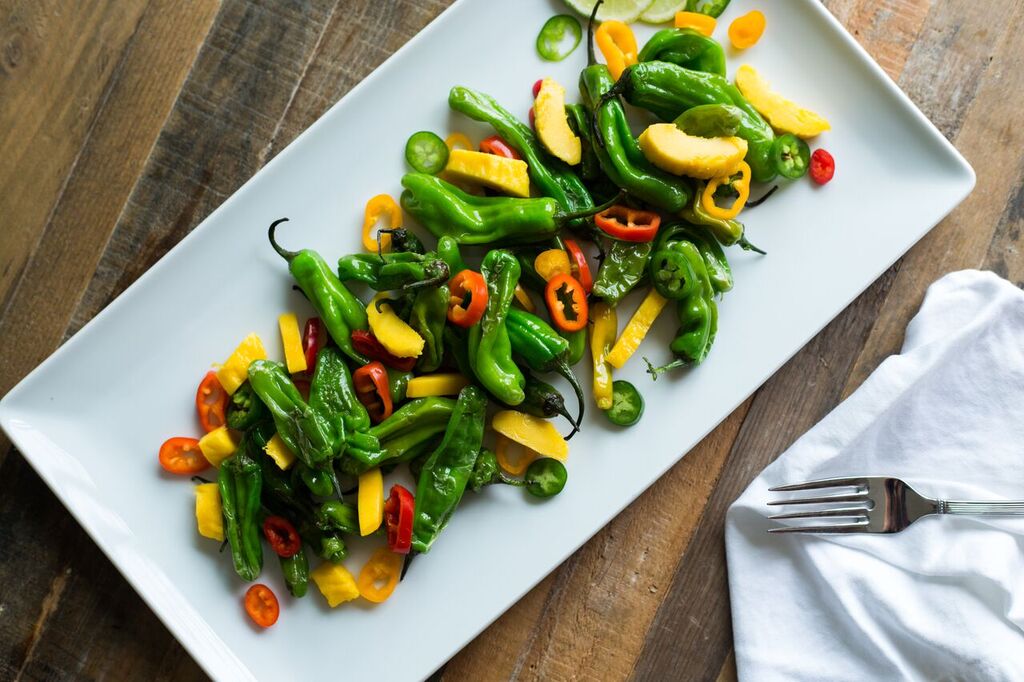 Ingredients
1 tbsp. coconut oil

2 cups Shishito peppers

1 cup mini sweet bell peppers, sliced

½ an avocado, sliced

½ cup mango, sliced

½ a lime

Maldon/Pink salt
Directions
Heat coconut oil in medium pan on stove over medium high heat.

Drop Shishito peppers into pan. Sautee and stir until peppers blister.

Plate the peppers, then add the bell peppers, mango and avocado.

Dress with lime juice and sprinkle with maldon salt to taste.