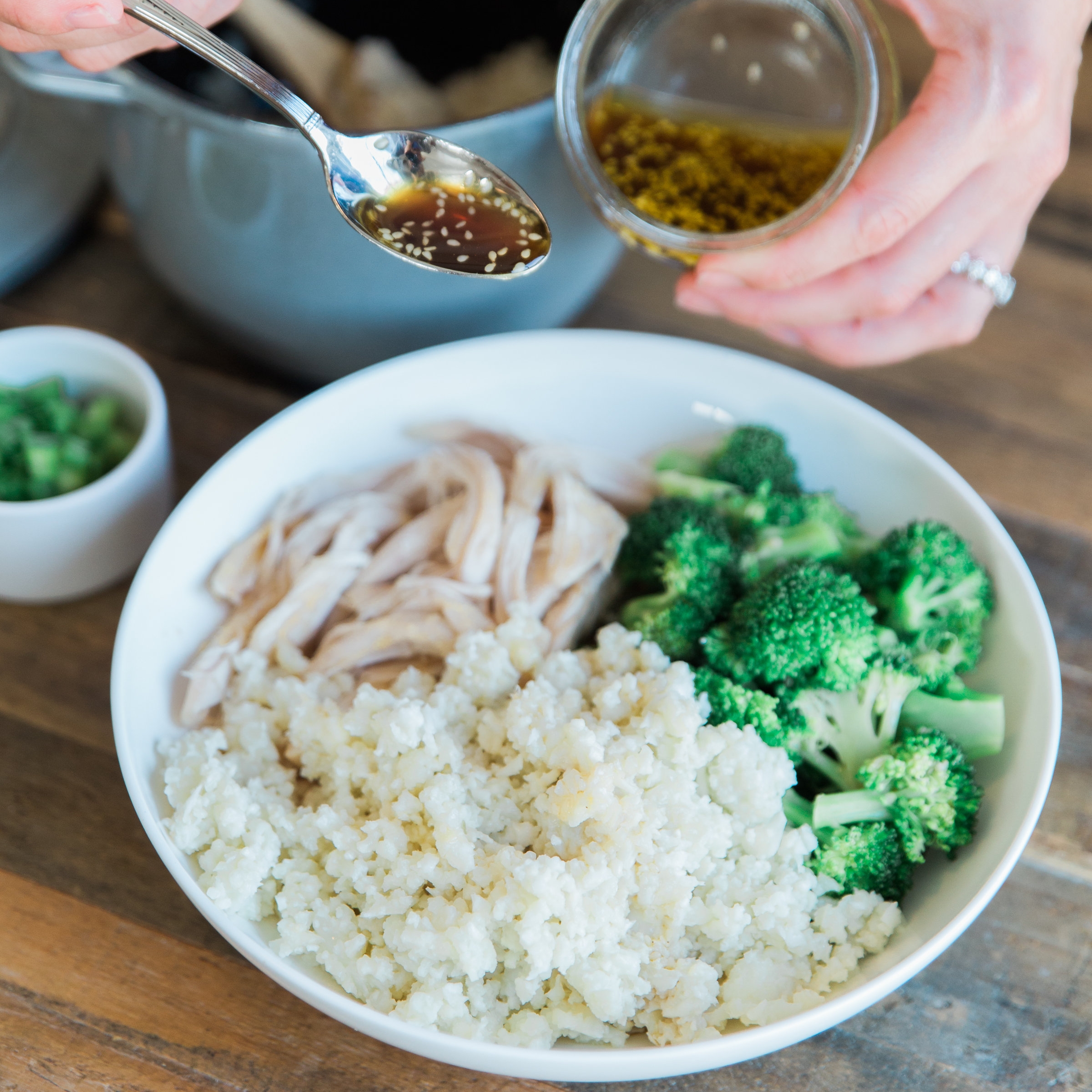 Serves 2
For the bowl:
In a large sauté pan, blanch broccoli in water for 4-6 minutes until fork tender. Drain and set aside.
In same large sauté pan, add coconut oil, coconut milk (or crème) and cauliflower. Stir-fry on medium heat until cauliflower is done to your liking, 4-6 minutes.
Either:
Add broccoli and shredded chicken to the pan and stir to incorporate and warm
or
Add cauliflower to bottom of bowl and top with shredded chicken and broccoli.
 
For the sauce:
In a small bowl, mix melted ghee, coconut aminos and sesame seeds. Dress bowl with half.
Top with chives. Enjoy.
Serve with gluten-free sriracha sauce (optional).