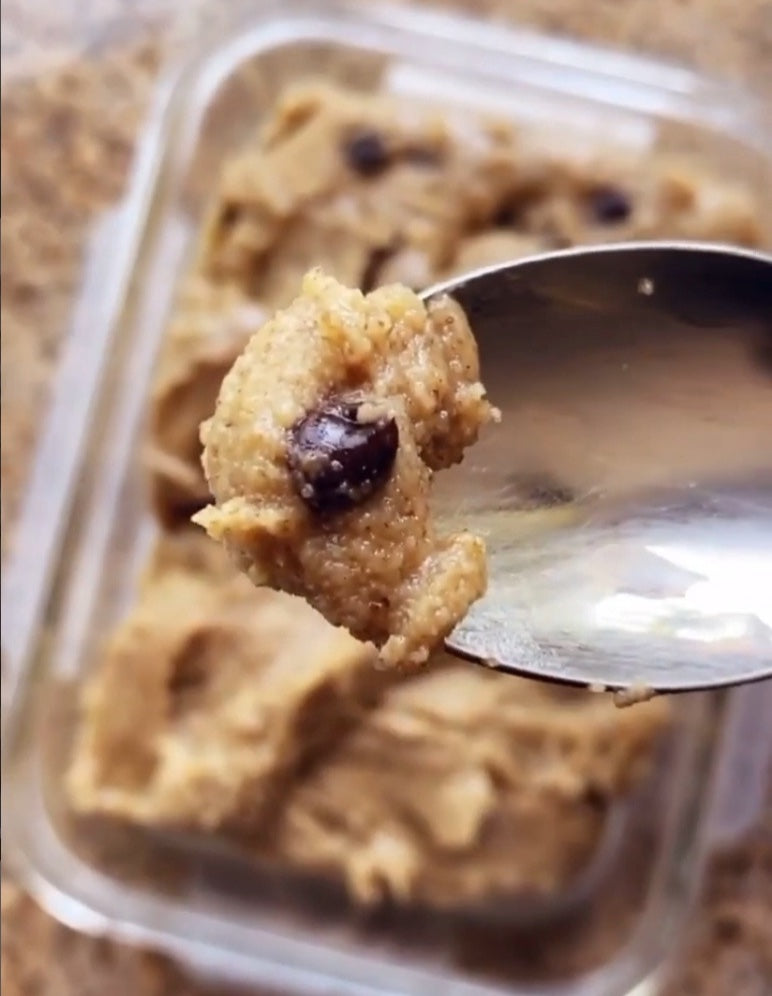 Recipes /
Keto Refined Sugar-Free Cookie Dough
Grab a spoonful of this protein cookie dough whenever you are craving something sweet!
Prep Time

2 minutes

Total Time

10 minutes

Freezer Friendly

Yes
Directions
Add your frozen walnuts and coconut oil to a food processor and blend until you create a thick, cookie dough-like consistency.
Spoon out the mixture and salt to taste.
Then, stir in your chocolate chips and enjoy!