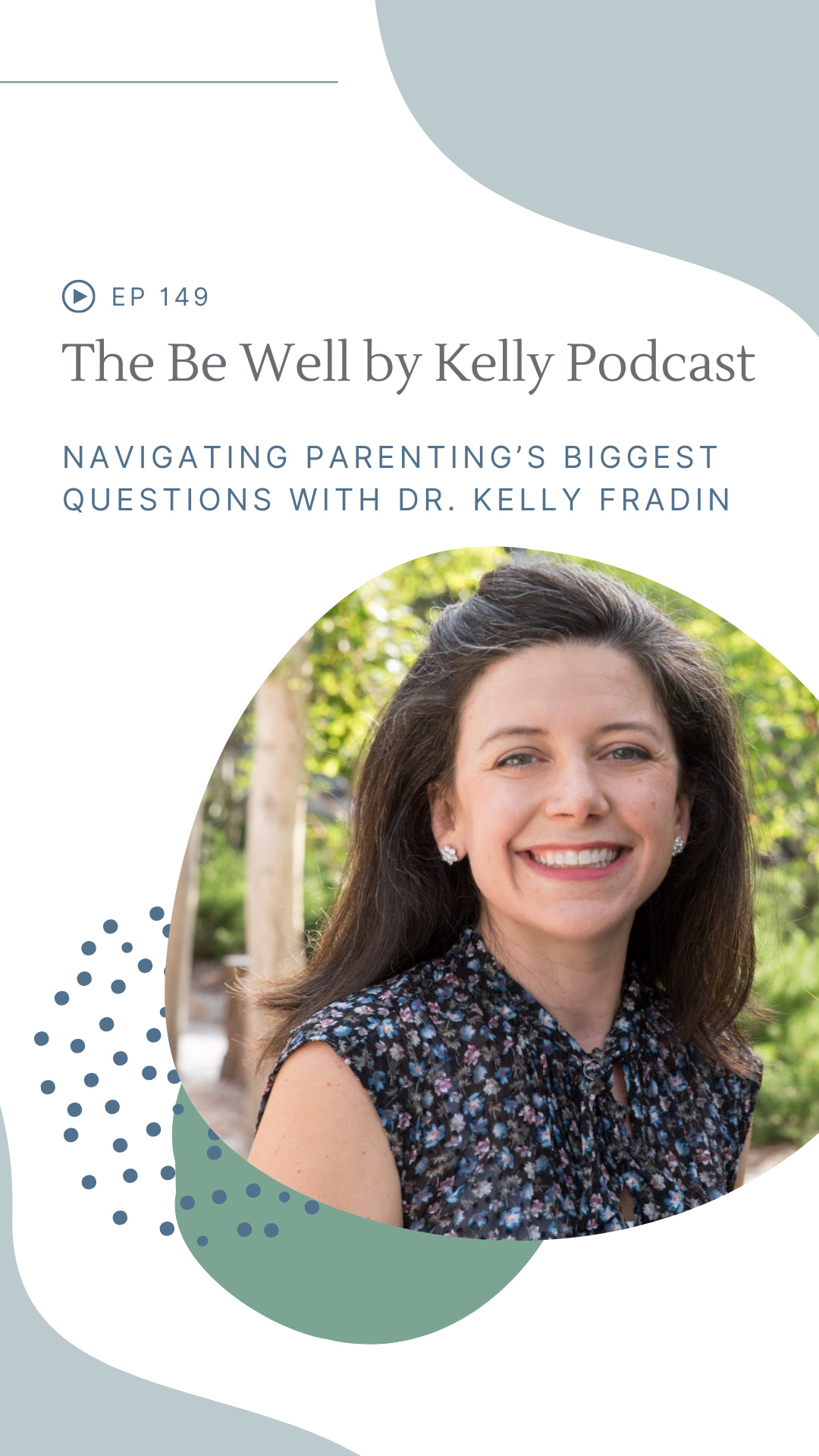 Pediatrician, mom, and wellness advocate Dr. Kelly Fradin advises us on dealing with children's chronic health conditions and raising kids through a pandemic.
Dr. Kelly Fradin's sound, evidence-based advice during the high tide of the pandemic helped countless people shut out the external noise and focus on the essentials of parenting during a crisis. 
As someone on the frontlines, professionally as a pediatrician and personally as a mother, her perspective straddles the perfect balance of academia and intuition. In this episode, we reflect on the physical and emotional milestones during a child's early years and how to navigate the new normal. From schooling to immunity, Dr. Kelly breaks it down so you can go back to feeling empowered as a parent.
Show Notes:
After experiencing childhood cancer, Dr. Fradin knew she wanted to pursue a career in medicine

Parents know their kids best, and Dr. Fradin takes an approach of working with parents to understand patients' lifestyles as well as health challenges

Before a pediatric appointment, come prepared with questions and your goal for the appointment and make sure to prioritize those questions in the beginning of your appointment slot

Doctor check ins for little ones are helpful for discussing developmental milestones and what ranges exist for different ages

Dr. Fradin wrote "Parenting in a Pandemic" to guide parents through understanding the info in the news, having conversations with children, and how to make decisions for the family and avoid decision fatigue

To encourage a healthy immune system in children prioritize sleep for them, feed a variety of healthy, colorful foods, try using a humidifier at nighttime, and consider supplementing Vitamin D and Zinc

Dr. Fradin's upcoming book "Advanced Parenting" will dive into issues potentially facing parents of children with serious or chronic issues

With a full time job, a book deal, and small children, Dr. Fradin prioritizes quality time with her children and tries to minimize distractions like work or phones around her kids
Resources:
Connect with Kelly:
Be Well By Kelly is a production of Crate Media