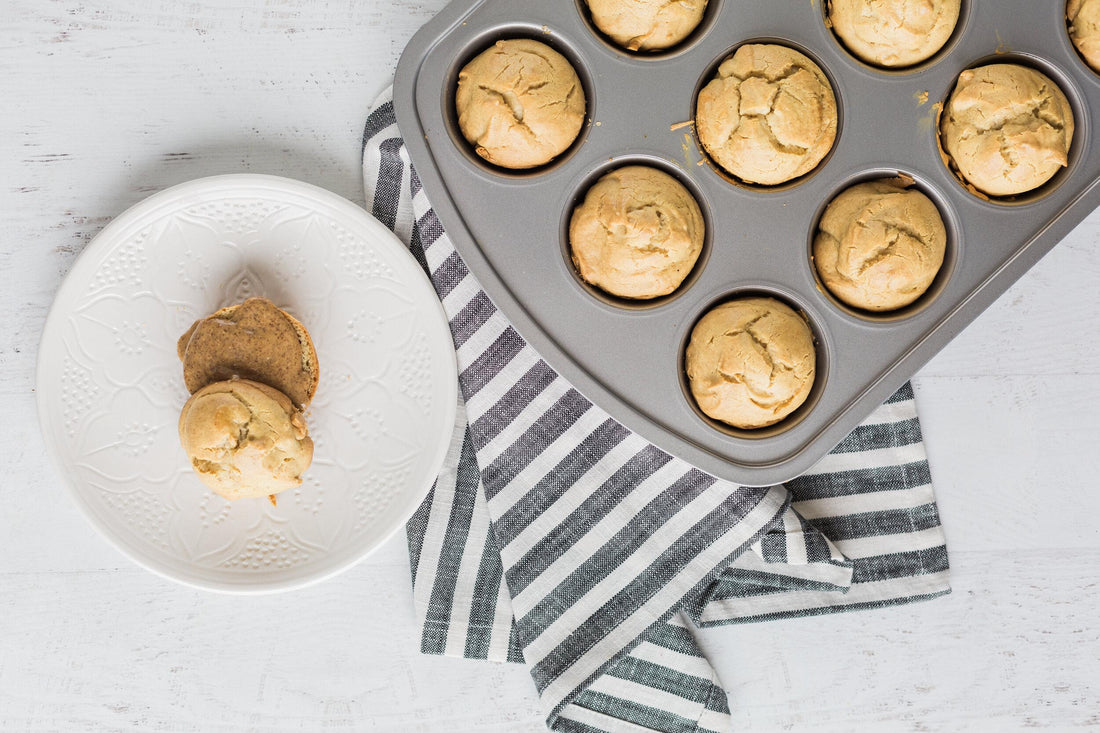 Recipes /
Ketogenic Macadamia Nut Bread
Making your own bread can be easy and delicious with this nut bread recipe.
Prep Time

10 minutes

Total Time

40 minutes

Servings

1 loaf

Freezer Friendly

Yes
Ingredients
Ghee or coconut oil, for the pan
1/2 cup of whole raw macadamia nuts
1/2 cup whole raw cashew nuts
5 eggs
1 rounded teaspoon baking soda
1 cup coconut butter, softened
1/2 teaspoon sea salt
2 tablespoon freshly squeezed lemon juice
Directions
Preheat the oven to 350°F and grease a standard loaf pan with ghee or coconut oil.
In a food processor, blend the nuts into a chunky butter (a texture between chunky and smooth). While running the food processor, break 1 egg at a time and drop it down the chute. Wait until each egg is fully incorporated before adding the next. With the food processor still running, add the baking soda to fully combine. Turn off the machine, add the coconut butter and sea salt, and pulse (or turn on low) just a few times to mix. Add the lemon juice and pulse to combine.
Scrape the batter into the prepared loaf pan and bake for 35 minutes until lightly brown on top. Let cool on the counter. Store the loaf in the refrigerator and slice as needed. Enjoy fresh or toasted!