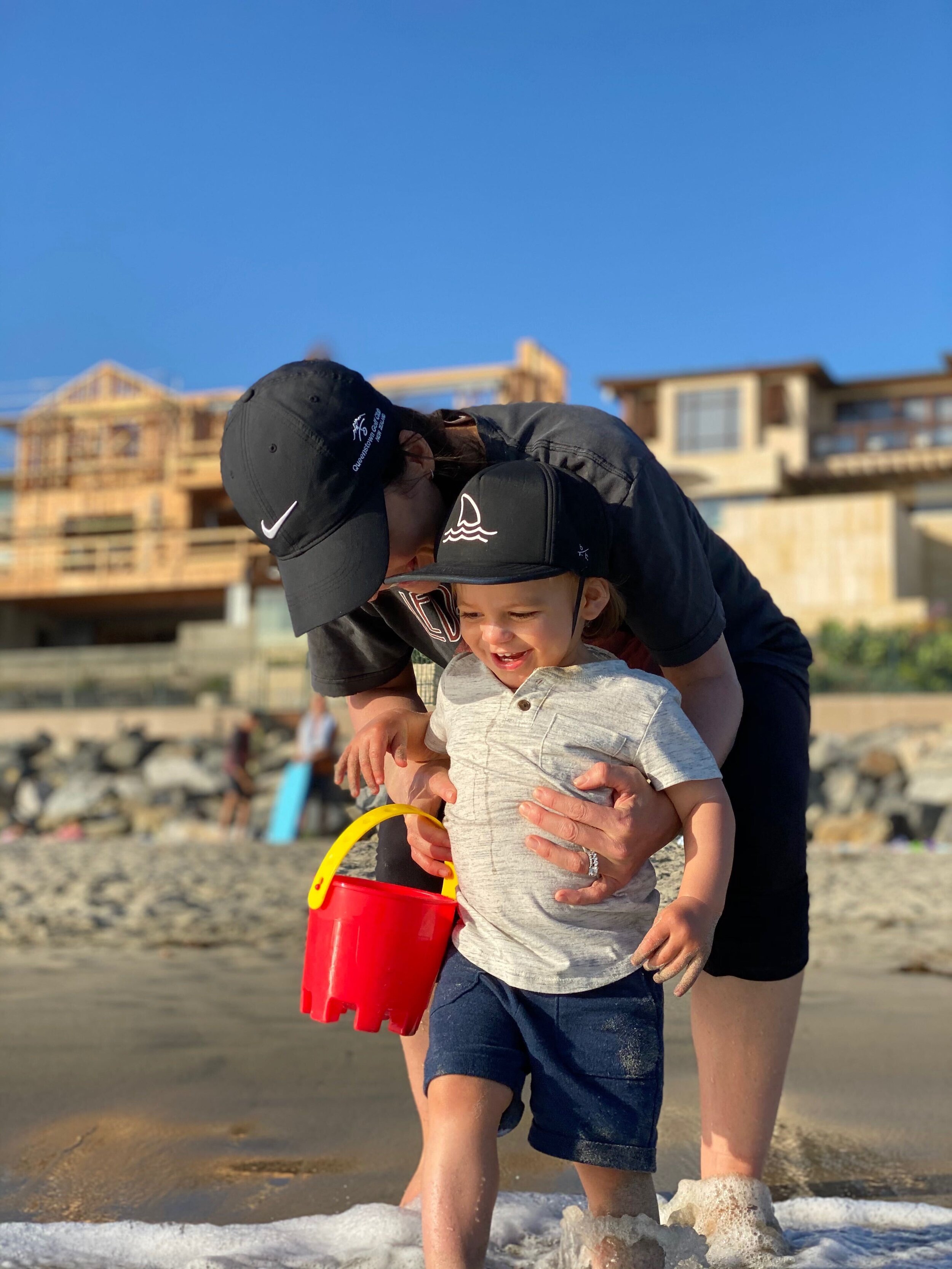 Hello, summer!! Whether you're able to get away from home this summer or plan to do most of your adventuring in your neighborhood, here are a few must-have items to keep everyone protected and having fun. 
LMNT hydration packs - I've said it before and I'll say it again! LMNT is like Gatorade without all the sugar and artificial ingredients. Their hydration packs taste great and are so easy to throw in a beach bag or your purse so you're always prepared and never too thirsty.

Support your immune system - This is for all my tea lovers out there. Did you know that tea has some of the highest levels of polyphenol antioxidants of any superfood? My friends over at Pique Tea just put together 3 powerful immune support bundles to make it super easy for you to get the whole spectrum of tea antioxidants in one fell swoop! Right now, you can SAVE UP TO 15% on Pique Tea's immune - support bundles!

Long sleeve surf tee or rash guard - We just can't protect ourselves enough even with sunscreen. Chris and I both have this one in black!

Sunscreen - Dermatologists everywhere recommend using sunscreen daily to protect against harmful UV rays. And not just when you're in the sun all day - we're talking any time you're outside. I second that recommendation! My favorite sunscreen is this one from beautycounter, and for Bash I love Think Baby.

Gone are the days when all I took to the beach was a towel and some SPF. Now, it's hats all around (Bash, too) and water bottles to keep us hydrated and further protected from the sun.

My favorite hats are from Janessa Leone, like this one.

Bash's go-to hats are from bitty brah. They have a fun variety too! Use the code KELLY15 for a discount.

Our water bottles that keep our water cool are from YETI.

Speaking of towels, nothing makes me happier than retro surf towels and these options are too cute to pass up, sun & rainbow, rainbow tan, and color palette III are my favorites.

Popsicle Kit - Make your kids (or yourself) a sweet treat to cool you down! Customize your flavors or give my Berries & Cream recipe a try. 

Stock up on grab & go snacks like CHOMPS beef jerky, nut butter packs, Serenity Kids pouches (use code FAB4 for 15%) for the kids, and hard boiled eggs. 

Stasher bags for nuts and berries.

Summer is all about low-key meals, like taco night featuring Siete Chips and the occasional cereal-for-dinner with the one and only, Magic Spoon Cereal. And for the adults who enjoy an occasional glass of vino, try Dry Farm Wines for delicious, purity tested, sugar- and additive-free, lower in alcohol options.

Speaking of low-key meals, Butcher Box and Thrive Market deliveries make planning meals easy and convenient all year long. Order online and have your box delivered right to your door with the highest quality options at affordable prices.

Despite all that sun protection, sometimes you still end up a little burnt. Make sure you've got some aloe vera on hand to soothe any accidental discomfort.
Even though it's summer, I always like to plan for the unknown by having a few cold and flu essentials on hand.
Genexa - No one likes dealing with cold and flu symptoms, especially when they pop up in the summer. Stock your medicine cabinet with Genexa's clean, organic, and non-GMO versions of over-the-counter meds. Cold Crush and Flu Fix are better-for-you medicines, to help you feel better. They also have a kids version of Cold Crush so the whole family is covered! 

Bone Broth - Makes for a satisfying bridge snack any given day, but also provides needed fluid to combat illness and keep you hydrated.

Vitamin C - Easily incorporate vitamin C rich fruits and veggies (citrus, berries, leafy greens, bell peppers) all summer long for a fortified immune system!
One of my favorite ways to keep summertime meals light and refreshing is to let fruits and veggies take center stage. Grab your own reusable shopping bag and head off to your favorite grocery store or market to pick up some seasonal produce, which will help keep your costs down and make sure you're getting foods at the peak of their freshness and nutrient levels. You can find lists of seasonal produce available where you live online. Finally, clean those greens when you get home in a simple solution of about 8 cups of water and 2-3 Tbsp of apple cider vinegar - soak 15 minutes, rinse, dry and store or enjoy!