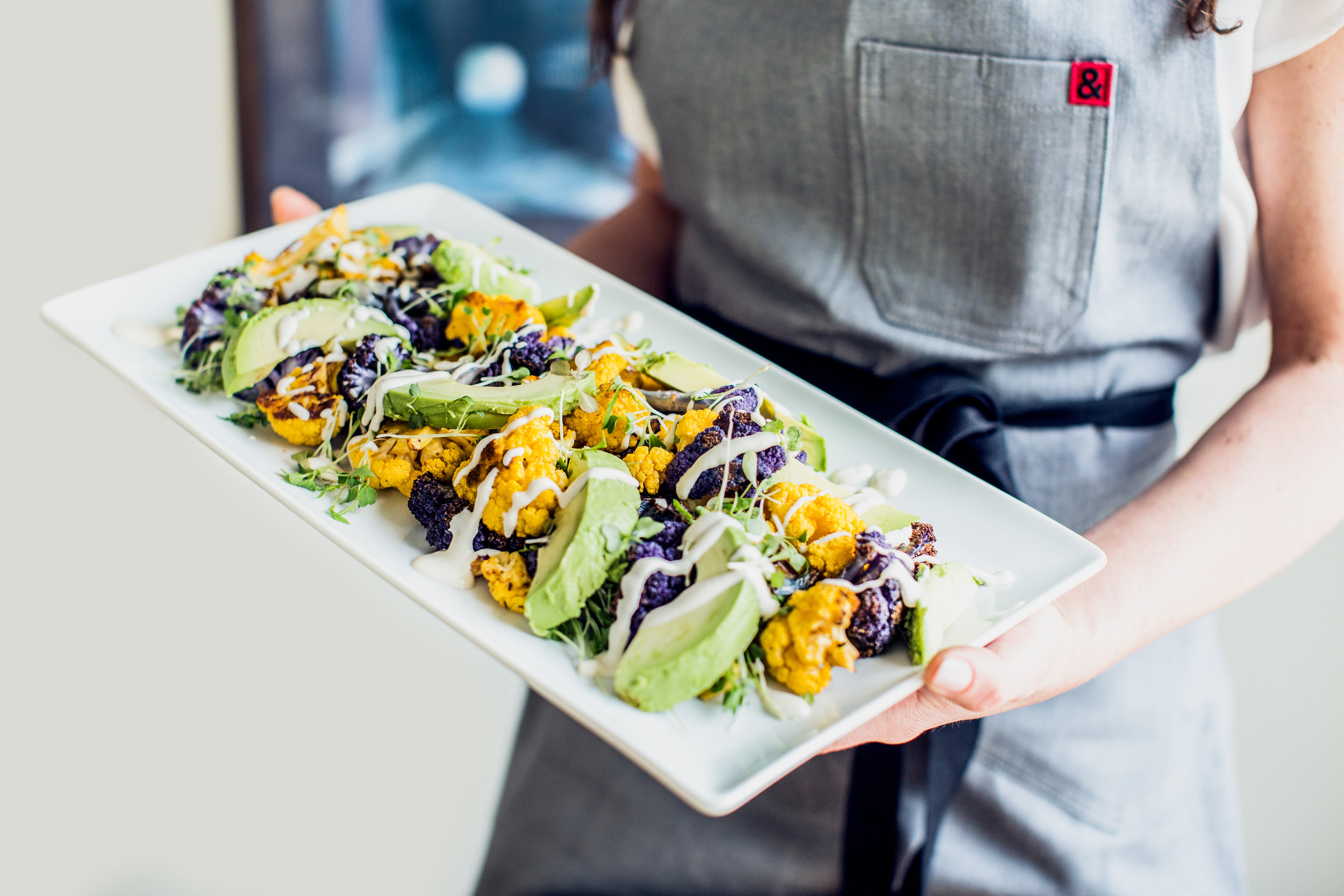 This hearty salad is a fan favorite—enjoy! Arugula microgreens are absolutely packed with nutrition.
Makes 4 servings
Ingredients
4 cups mixed organic purple and orange cauliflower florets

1 to 2 tablespoons ghee (clarified butter) or coconut oil, melted

2 cups arugula microgreens

1 avocado, pitted, peeled, and diced
Directions
Preheat the oven to 400°F.

In a large bowl, toss the cauliflower with the melted ghee to coat well.

Spread the cauliflower on a rimmed baking sheet and roast for 20 to 30 minutes, stirring occasionally, until tender and caramelized.

To serve, spread the microgreens on a plate. Top with the cauliflower and diced avocado.
Roasted Garlic Cashew Cream Sauce
This fat sauce dresses up veggies and fish. Tangy and terrific!
Makes 2 cups
Ingredients
2 cups organic whole cashews

1 garlic head

1 tablespoon olive oil

1 teaspoon pink Himalayan salt
Directions
In a medium bowl, cover the cashews with water and let them soak for 2 hours. Drain and rinse.

Preheat the oven to 400°F.

Break the garlic head into individual cloves (leave the skins on) and place them on a piece of aluminum foil. Top with the olive oil and seal the foil to enclose the garlic. Roast for 30 minutes, or until the garlic is soft.

Press the garlic out of the skins into a food processor or high-speed blender. Add the cashews and 1 cup water and blend until smooth. Stir in the salt.